Balancing Channels
118 Sherbrook Street
WINNIPEG, MANITOBA, R3G 1A3
204-295-1862
dr.lingzhao.tcm@gmail.com
NEW POLICY -2023
1. NEW PRICING of 2023.........
According to MTAM recommended service fee guidelines 2018-2019, BALANCING CHANNELS' new rates of acupuncture will be in effect ( include GST) Since Jan 1st of 2023.
15 mins massage therapy is $25
30 mins massage therapy is $55
45 mins massage therapy is $70
60 mins massage therapy is $85
75 mins massage therapy is $105
90 mins massage therapy is $115
90 mins hot stone massage therapy is $130
Initial assessment and acupuncture treatment is $85
Follow up acupuncture treatment is $70
The rates of all the Acupuncture plus massage therapy treatment will change accordingly.

2. Since Feb of 2023, we only take debit card, cash or check as the payment options, thanks for your supporting and understanding!!!

3. 24 HOURS CANCELLATION POLICY COMING BACK!!!
If you could not attend your appointment for any reasons, please call me or text me @ 204-295-1862 at least 24 hour before your schedule time, otherwise a late cancellation fee of $15 may applied.

4. NEW COVID-19 PROCEDURES AFTER MARCH 15,2022
#1.Please contact me to reschedule your appointment If you : have any cold or flu-like symptoms such as fever, cough, sore throat etc. recently, or have been diagnosed COVID-19 positive #2. Mask policy will be still in effect in my office since my office is small and hard to keep social distancing . Thanks for your understanding.
2023-1-31































More
Reviews
I'd describe my appointment as…FIRST RATE !!. I rarely use absolute words like "BEST" or "NEVER or ALWAYS". I 1prefer to use relative descriptive words like "BETTER or SELDOM or FREQUENTLY". With Ling Zhao I find myself breaking from my usual habits. After two visits a depression that had been biting at me all winter (I call it 'The Black Dog'). has gone away. I am open minded. I also use conventional treatment from a Registered Psychiatrist. The anti-depressant drugs he prescribed helped me greatly, but the Black Dog still kept biting at my heels. I found that I was seldom happy. Ling's masterly application of acupuncture and massage changed my life. I am no longer depressed!! I often find myself smiling. More often than not I am happy. I have not been like that for many years. What joy!. Thank You Ling. For me, You are the BEST. As long as you are available I will NEVER use another Traditional Chinese Medicine practitioner. When ever anyone might ask me to refer to them a good TCM specialist I will "ALWAYS" name you. I am so glad you chose to come to Canada. I love my Country with a passion that I find hard to describe and I am absolutely sure that Canada is fortunate that you came here to live and work. Thank you for helping make the land I love a better place!
Cancellation Policy
please give us at least 24 hours cancellation notification.
Address

118 Sherbrook Street
WINNIPEG, MB
R3G 1A3

Phone

204-295-1862
Ling Zhao
R.M.T., R.TCM.P.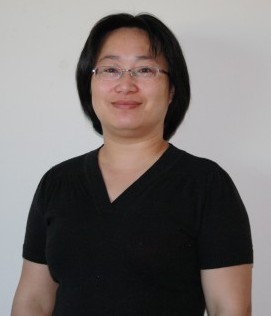 Dr. Ling Zhao (Ph. D of Traditional Chinese Medicine, R.TCM.P, R.Ac, RMT) was born in a family with 3 generations of Doctor of Traditional Chinese Medicine(TCM). With a strong desire to be a Doctor of TCM, she obtained her Bachelor degree of traditional Chinese Medicine degree (Dr. TCM) from Liaoning University of Traditional Chinese Medicine in China after 5 years training, then further obtained a Ph.D degree in Integrative Chinese and Western Medicine from Beijing University of Chinese Medicine in 2001.

She also holds a Diploma Certificate of Massage Therapy from Wellington College of Remedial Massage Therapy in Winnipeg and has been Registered with the Massage Therapy Association of Manitoba.

Ling Zhao has 15 years of research experience about Chinese Herbs Pharmacology in China and Manitoba and 5 years of teaching and clinical experience in Traditional Chinese Medicine in Canada.

Ling is a member in good standing with the the College of Traditional Chinese Medicine Practitioners and Acupuncturists of British Columbia and the Canadian Association of Chinese Medicine and Acupuncture.

Also, Ling is a Registered Massage Therapist with the Massage Therapy Association of Manitoba.
More
---