Body Balance Therapy
9268-148st.
Edmonton, ALBERTA, T5R1A3
780-455-1764
info@bodybalancetherapy.ca
Body Balance
Please Note: Now located in my home office at 9268-148st.
IMPORTANT!! MASK REQUIRED

Although the Alberta "Restrictions Exemption Program" (vaccination certificate or vaccination passport) has ended, Body Balance Therapy, Now Sandra Strangman RMT, kindly requests, for the time being, that clients wear a mask to their appt.
If you are not feeling well I would be happy to reschedule you at not cost for the missed appt. Please DO NOT COME IF YOU ARE UNWELL.
Thank you for your consideration.

*ALL APPOINTMENTS ON CLICK 4 TIME ARE AT MY HOME OFFICE.
PLEASE CALL 780 907 0396 IF YOU DO NOT KNOW THE ADDRESS*

If you have questions or concerns regarding my vaccines status
please contact Sandra Strangman by phone at 780-907-0396 or email her at info@bodybalancetherapy.ca

These restrictions are effective immediately and are subject to change as needed.

Thank you for your cooperation, understanding and support of Body Balance Therapy policies to keep our clients and staff comfortable and safe while they are at our facility.


More
Reviews
Sandra was recommended to me by a friend and I was blown away by her knowledge expertise and amazing techniques. I am currently studying Massage Therapy and Sandra gave me more knowledge in 75 minutes then I've learnt for my textbook. Sandra is well educated in all areas of massage but also in many areas of overall health and well-being. She clearly keeps herself up-to-date on all the new and upcoming information regarding massage and other areas of wellness. I'm a bit high strung and I found Sandra was able to use grounding and relaxation techniques that I honestly didn't realize until the session was over. I would recommend Sandra to anyone wanting a mind and body benefiting massage. Do yourself a favour, book 75 min or more it's well worth the benefits your body will receive. Koren March 1 2022
My hands, back and shoulders have hurt for years. After 2 visits with Sandra, range of motion is incredible, soreness is practically 0, strength has returned and my quality of life is wonderful. I am looking forward to my next visit. Sandra is fun to be around personally and a dedicated professional!
I appreciated the massage from Sandra. She is very thorough and asks for feedback throughout. Highly recommended!
Sandra is an excellent therapist and a pleasure to chat with. If you like deep tissue massages I recommend her highly!
See All
Cancellation Policy
Online appointment cancellations not permitted with less than 24 hours notice. If less than 24 hours notice you must call in person 780-907 0396 and you can leave a message. Do Not cancel by email to ensure a timely notice. Failure to show up at your scheduled time or late notice will result in full payment of the missed appointment.
Address

9268-148st.
Edmonton, AB
T5R1A3

Phone

780-455-1764
Sandra Strangman (RMT)
Owner/RMT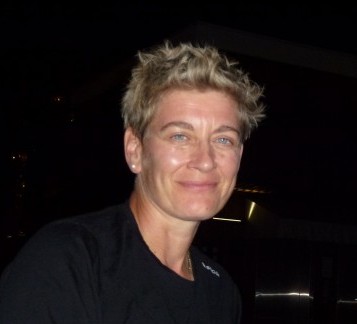 Sandra has over 20 years of experience and is the founder and owner of Body Balance. Sandra's years of experience in volunteer work with the Shumka dancers, track and field, Olympic lifting, hockey, soccer as well local fundraising events has given her the ability to help and mentor many new therapists. Sandra has keen interest in athletics of any kind and has continued to educate herself in modalities such as kinesiology taping etc. Her specialty is deep tissue massage in an interactive environment with her clients. She has fostered a clinic that encourages the constant learning and cooperation between therapists to bring the highest quality of work to each client. The free flow booking system that she has developed and fostered allows clients a great variety of massage experience and education about the needs of their own well being. Sandra is in compliance with the new insurance standards for Manulife, Blue cross and Sunlife.
More
---